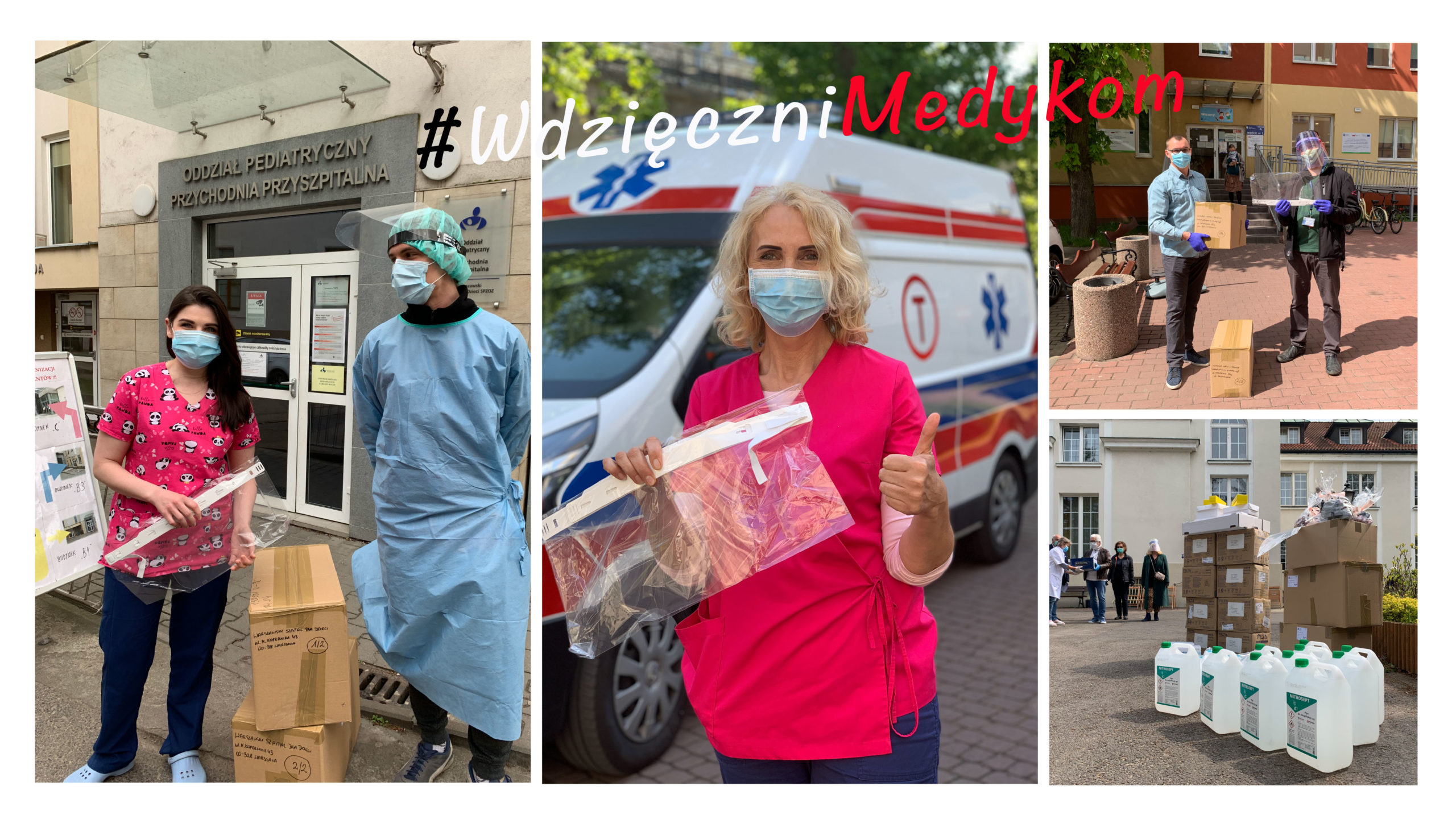 BELL Poland within the framework of the campaign #GratefultotheMedicalStaff produces professional face shields and hands them over to hospitals
April 2020
Pandemic time is the moment when every support and every help is at a gold standard. However, the greatest support is needed especially by those without whom we would not be able to fight for a better tomorrow and who risk their health and life for us every day – says the owner of Bell, Krzysztof Pałyska.
Echoing the thanks to the daily heroes – health care workers, Bell Poland, a Polish producer of color cosmetics, has started the production of special protective face shields.
We realize that the present time is a huge challenge and a test for all of us. We will not pass it if we do not support each other. We know how huge the demand for protective equipment is, therefore, as a Polish manufacturer we feel obliged to support our national health facilities and we have started the production of professional face shields, reducing the risk of virus infection. We hand them over to the first line of fire, i.e. to doctors and medical staff – says Krzysztof Pałyska, owner of Bell.
Face shields work perfectly, they are tight protective cover, light and comfortable to wear, they can be safely disinfected and used many times.
Bell Poland has already donated over 50 000 face shields, free of charge, to 60 hospitals and medical facilities, soon further consignments will be delivered.