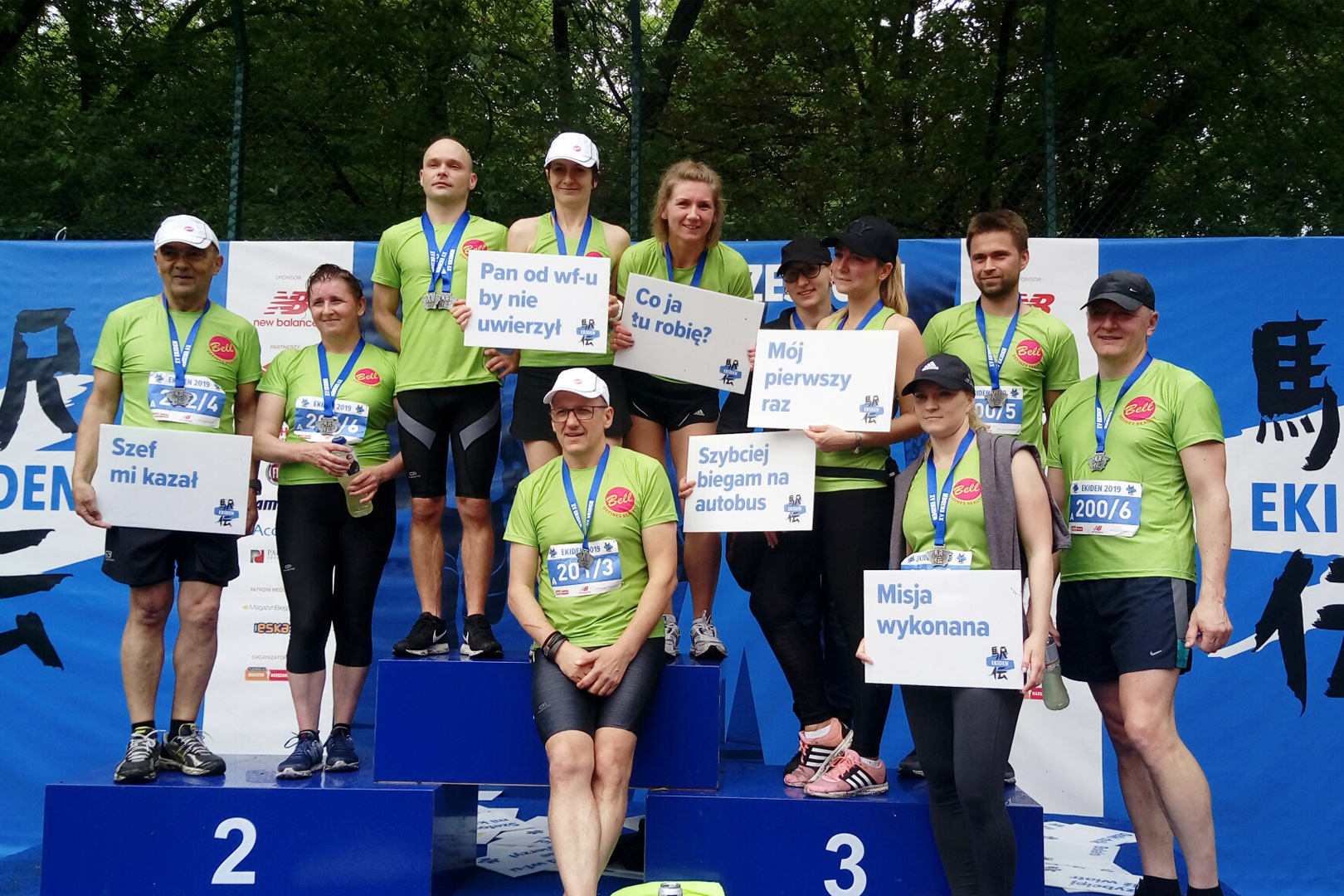 Maraton Ekiden 2019
May 2019
This is the seventh time Bell employees participated in the Ekiden marathon relay race. The competition took place on 18 May 2019 at the Szczęśliwicki Park in Warsaw. Bell was represented by three six‑person teams. The competitors had to run the total distance equal to that of the marathon. The first competitor had to run 7.195 km, two next competitors ran 10 km, while the next three ran 5 km each. In total: 42.195 km.
We placed 108th, 121st and 137th of 697 teams, while in the company relay race classification we placed 18th, 22nd and 31st of 233 teams.
We are very proud and anxious to take on new challenges!