PRIVATE LABEL
WE ARE FULL-SERVICE CONTRACT MANUFACTURER BASED IN POLAND WHOSE GOAL IS TO DELIVER THE BEST COLOUR COSMETIC SOLUTIONS. WE SUCCESSFULLY DEVELOP NEW PRODUCT LINES FOR CLIENTS FROM AROUND THE WORLD.
WITH OUR HELP YOU CAN BRING YOUR IDEAS TO LIFE!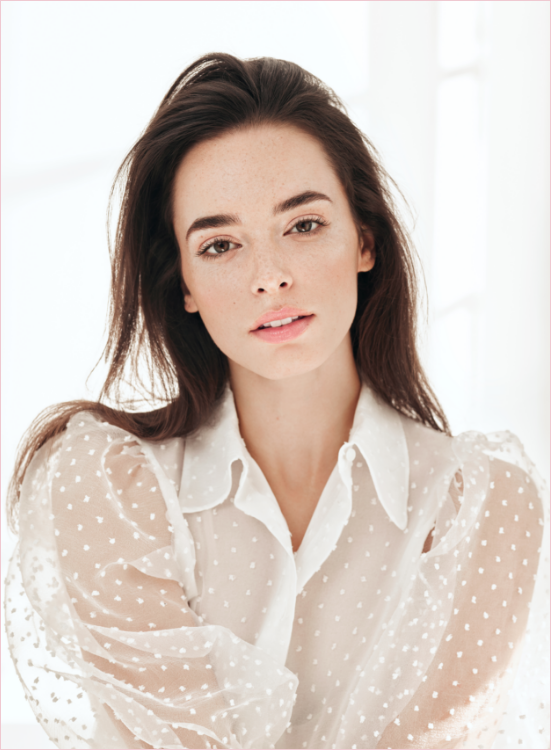 ABOUT COMPANY
Having been on the market for over 35 years, we are experts in developing make-up cosmetic concepts. Our facilities are equipped with modern and ecological machines for production of formulations and packaging. We work in accordance with ISO 9001:2015 and GMP (ISO 22716:2009) certificates.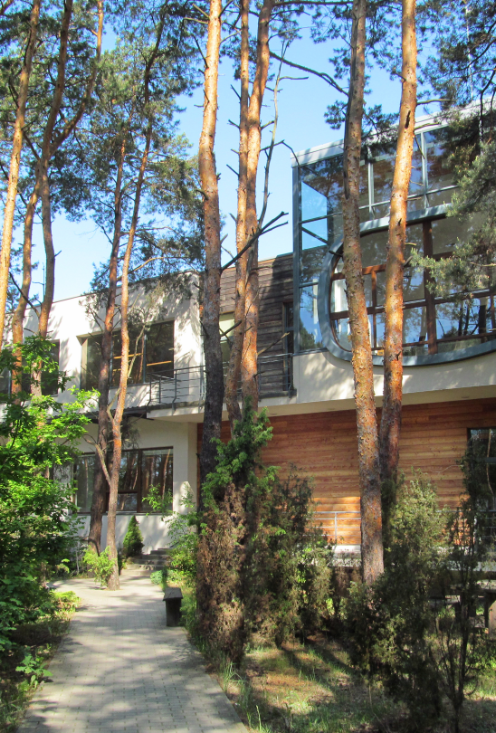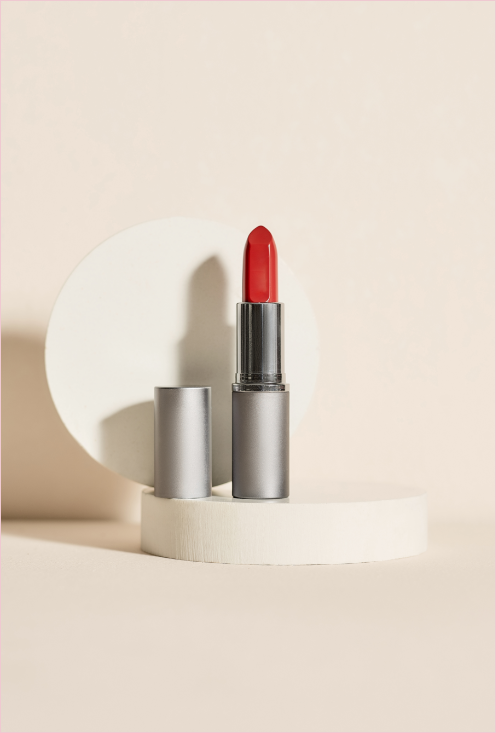 WHAT WE MAKE
Lipstick
Lip Gloss
Lip Balm
Lip liner
Chubby

Mist
Primer
Blush
Foundation
Concealer
Powder
Bronzer
Highlighter
Eyeshadow
Mascara
Eye pencil
Ultra Slim Pencil
Liquid eyeliner
Brow products
CONCEPT DEVELOPMENT
We advise the best colour cosmetic solutions based on current and future beauty trends. Our team of experts knows what's in and what's out and is willing to share this knowledge with you.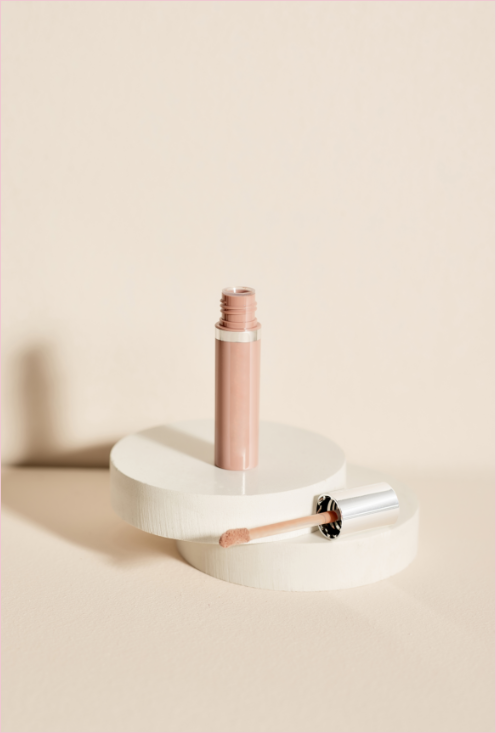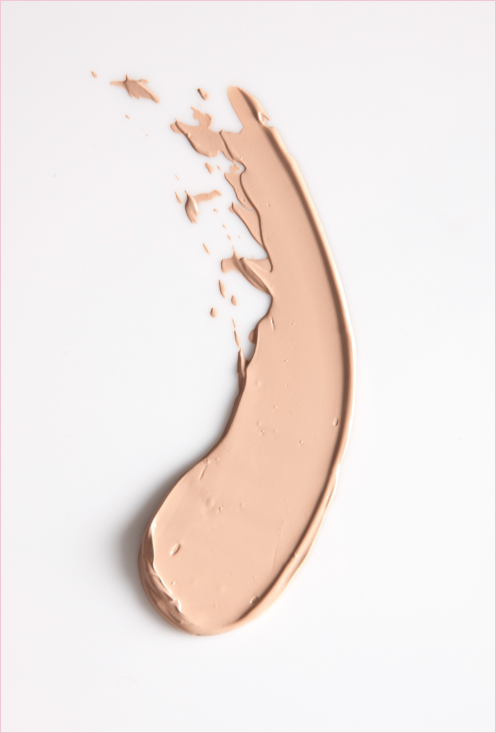 FORMULATION
Our qualified R&D team is constantly working on new cosmetics concepts so they meet market trends. We have a large selection of market-ready formulas which can be modified on request.
We can also create completely new formulas based on your needs. Think of your product benefits, choose the desired texture, scent and active ingredients – we will put them all together and turn into a finished product.
COLOURS
What is most important in make-up cosmeticts is their colour - and it's all about the nuances. Our lab can obtain as many shades as in Pantone palettes. Just imagine your dream colours and leave the rest to us. Any colour is within reach!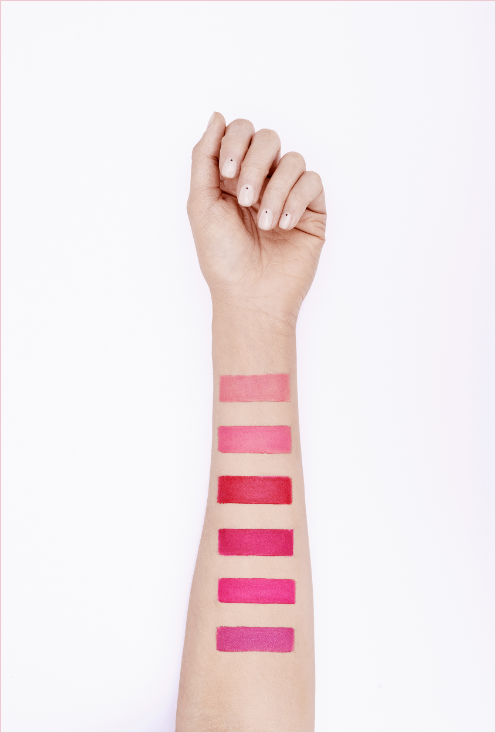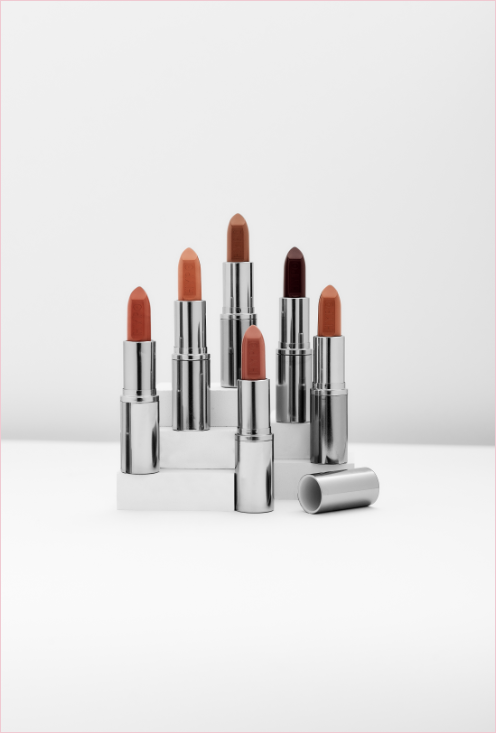 PACKAGING
We know that packaging sells product. This is why we pay special attention to what's outside the cosmetic. The packaging of each formula is considered individually so that it suits both trends and brand image. Besides having a large base of external suppliers, we also manufacture packaging in our factory.
DECORATION
Once you have chosen the right packaging, it's time to think about decoration. We recommend the most suitable packaging finish to make your product stand out on a shelf.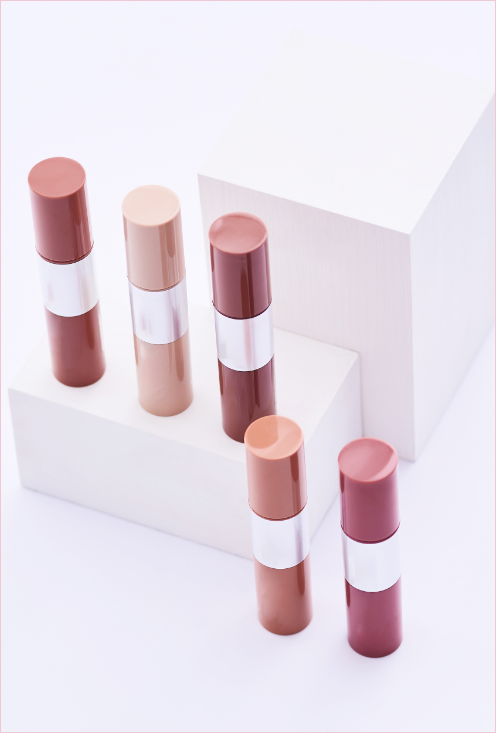 IN-HOUSE PACKAGING & DECORATION
As part of our own services, we produce cosmetic packaging such as compacts, jars, sticks and bottles. In addition, we provide various decoration methods, which include: pad printing, silk screen printing, hot stamping, labelling, metallization and spray painting.
IF YOU ARE INTERESTED IN COOPERATION,
PLEASE CONTACT US